Once You Wish Upon a Star,
Your Dreams really do come true.
Inspired Disney dreams... 
Quasimodo, the Hunchback of Notre Dame, is featured, swinging from the rafters against our photographs of the famous Rose Window of Notre Dame Cathedral in Paris.
In the shadows, you can see exterior details of the towers of Notre Dame.
Digital art with composite photography.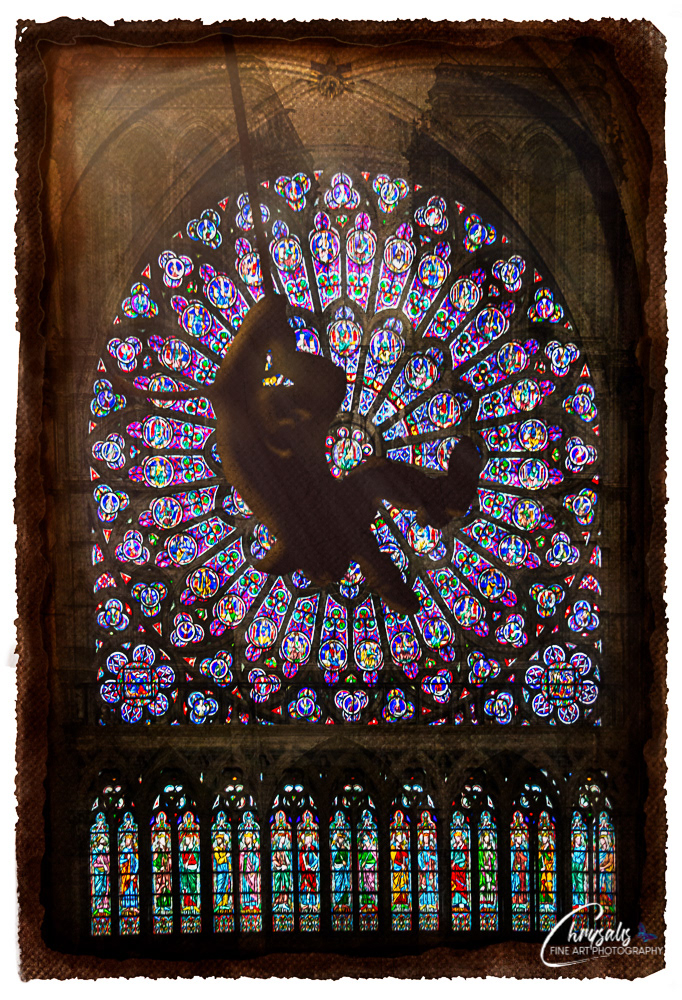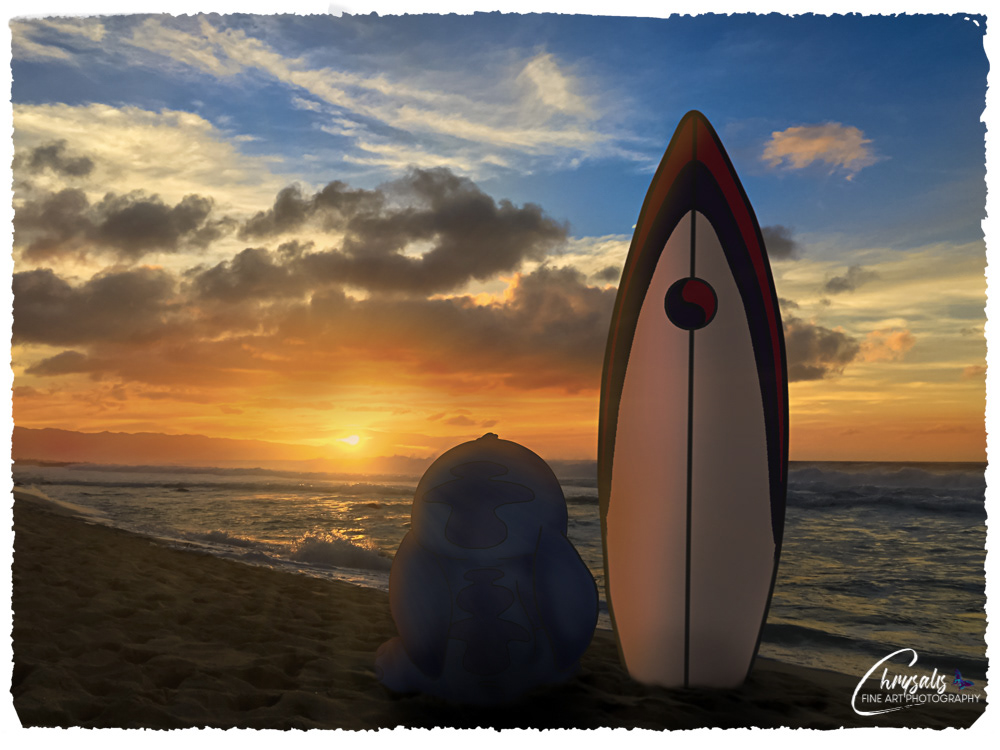 "Stitch's Sunset Surf Dreams"
Stitch basks in a gorgeous Hawaiian North Shore 
sunset with Nani's surfboard. 
Digital art and photography. 
Triptych: Stitch hangs ten as he carves and gets barreled on the North Shore of Hawaii at Pipeline. 
Digital art with photography.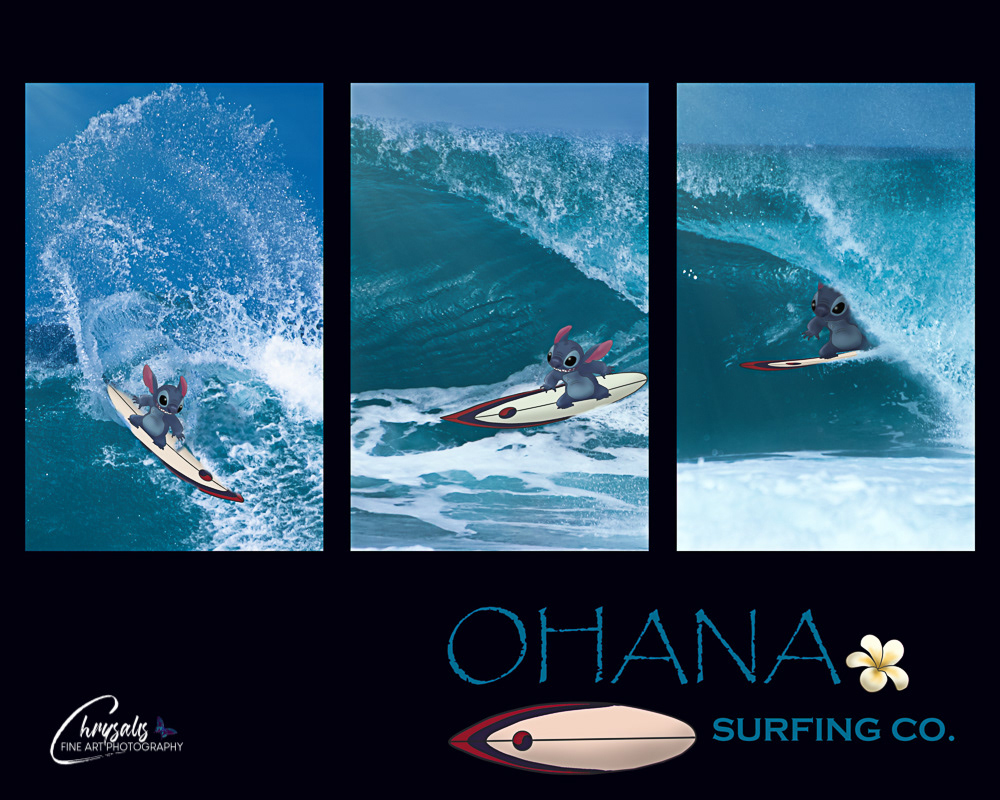 "Strength of a Raging Fire"
Mulan, Li Shang, Chien Po, Yao, and Ping are prepared for battle, as Mushu roars by on a dragon canon. These warriors stand on the ramparts of the Great Wall, with a fiery sunset projecting the Crest of the Emperor.
Digital art with photography.
Who doesn't love cupcakes? Mulan-inspired cupcakes with character-matching tins sit on a bakery shelf against a Chinese garden backdrop with blooming water lilies. 
Digital art with photography.