The Wizarding World, a land full of magic, mysteries, and adventure.
"Wizard's Chess - Brilliant. Beautiful. Brutal."
One of the most memorable scenes from "Harry Potter and the Sorcerer's Stone" was the Wizard's Chess battle.
The film brought the match to life so beautifully. Visiting the film sets at the Warner Brother's Studio in London, we were able to see these larger-than-life pieces. 
Each custom chess piece has been placed on a digital chess board, with a backdrop of St. Patrick's Cathedral in Dublin.
Featured on the Wizarding World website for fan art.
Digital art with composite photography.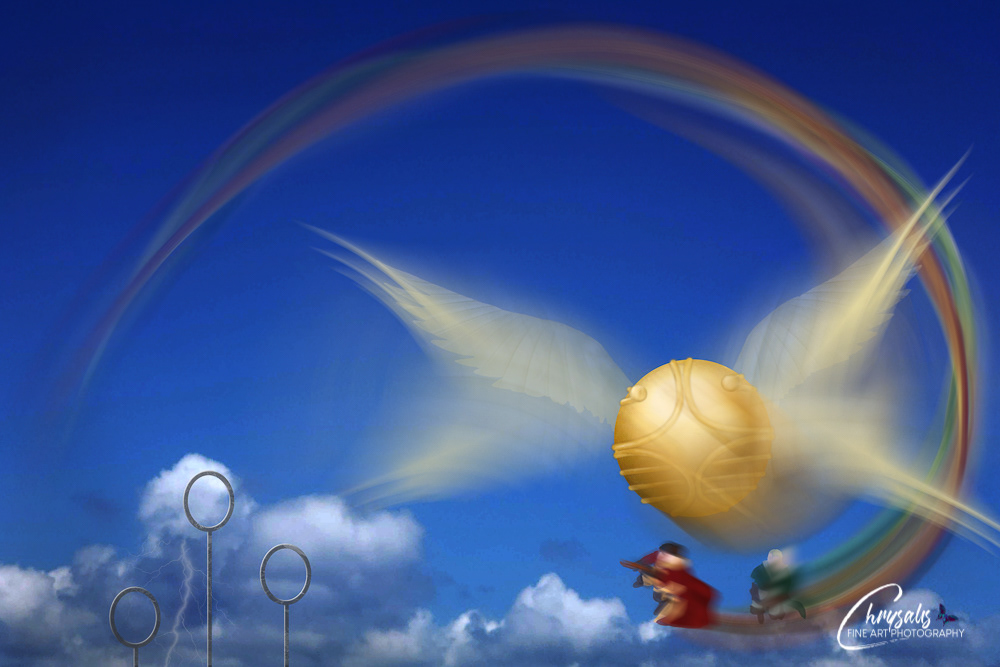 "Chasing the Golden Snitch"
A flurry of color and light:  Crimson and gold, Green and silver -- they all blur together with dizzying speed in this game of Quidditch.  Classic rivalries clash as Harry and Draco dart after the Golden Snitch. 
Digital art and photography. 
The Invisibility Cloak helps Harry stay hidden as he searches for evidence of Nicholas Flammel in the Restricted Section of the library after dark. 
Digital art with photography.